Basketball > T-Shirts >

[

x

]

Landway International Corp.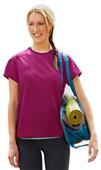 Landway Ladies Tech Tee Moisture Mgmt T-Shirts [E36487]
$6.49-$9.79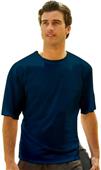 Landway Mens Tech Tee Moisture Management T-Shirts [E36485]
$6.49-$9.79
Landway International Corp. Basketball T-Shirts
Say what you need to say on basketball t-shirts from Epic. Save money doing it, with our every day low prices of 20 to 40 percent off. We have funny basketball t-shirts, numbered t-shirts, basketball slogan t-shirts, and more. Get creative with our basketball t-shirts designs. Tell us what you want printed on them, or you can buy them blank. Our youth our college basketball t-shirts make the perfect gift for any occasion.